September 2016 CPM Art Challenge Photo #1609 "Needle & Threads"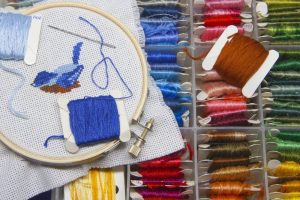 Photo by Sally Robertson – Copyright Released!
Advanced Prize: $125   | Beginner Prize: $75  | Random Prize: $50
Jerry's Artarama eGift Card
eGift cards are redeemable only online and are not transferable.


 ————————————————————————————————————-

.
ADVANCED WINNER – Pringle Poirot
Why It Won: We could stare at this entry all day long and still see areas that blow us away! Your entries are always something we look forward to seeing because of your creative bird additions, but this just goes above entertainment and shows off a new level of skills we didn't think possible. The shading on the bent pieces of cloth and paper, the realistic metallic rendering, each thread, each hole, and even the handwritten inked numbers look perfect. Not enough could be said – you have to be so proud of all your hard work paying off with this final masterpiece!
.
BEGINNER WINNER – Christina Humble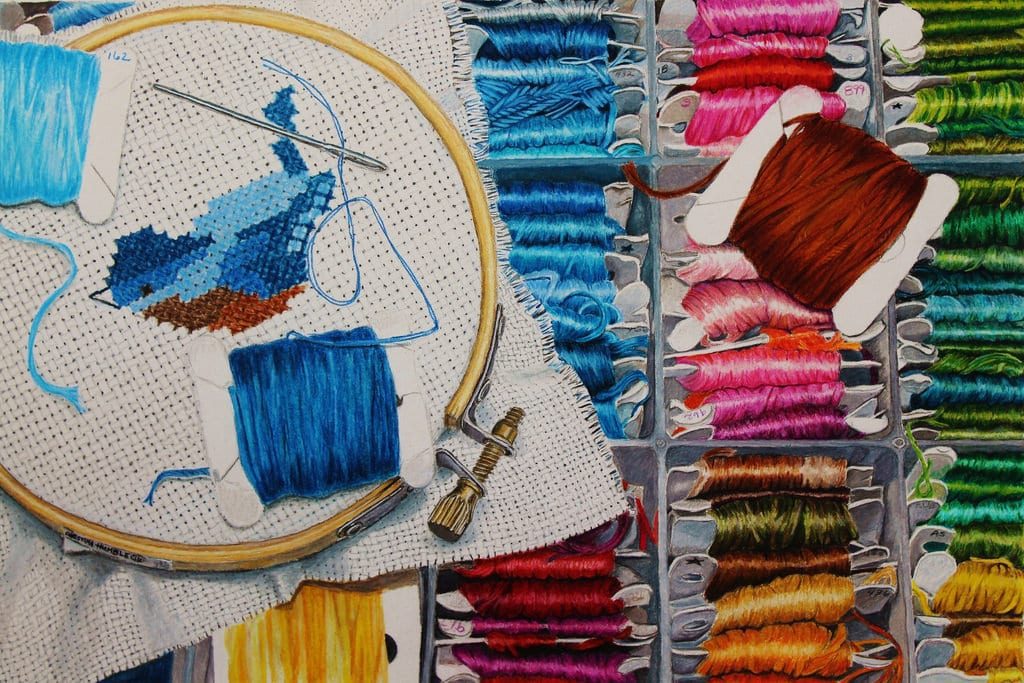 Why It Won: What an amazing job! I know this was a difficult challenge and one you met full on, rendering every piece. The colors are beautiful and your textures are wonderful. I think a favorite part is actually the hoop – the wood looks real but the metal pieces and, funny enough, the peeled paper with your name on it is so convincing! The only area that I would like to point out is the light blue thread in the front and the yellow thread underneath looks almost unfinished compared to the rest. I'm sure you could still work on those and it would make a big difference. Thank you for your entry.
.
RANDOM WINNER – Brandy Fenenga
.
HONORABLE MENTIONS – ADVANCED
Danielle Calderon
 Sung Choi
Virrtu
HONORABLE MENTIONS – BEGINNER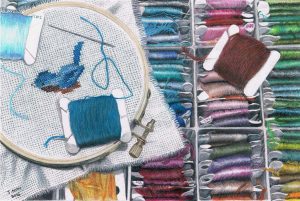 Jin Noh
Rachel Jarosz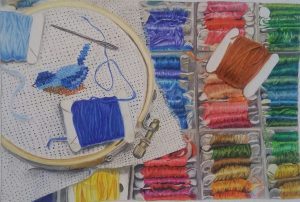 Rebecca Ausby
There is no gallery selected or the gallery was deleted.
There is no gallery selected or the gallery was deleted.