CONGRATUATIONS TO THE WINNERS!
$1,300 in Prizes!
Advanced Prize: $500 | Intermediate Prize: $400 | Beginner Prize: $300
Jerry's Artarama eGift Card
Random Prize: 120 Set of Cezanne
CLOSED: 06/01/23
ADVANCED HONORABLE MENTIONS
INTERMEDIATE HONORABLE MENTIONS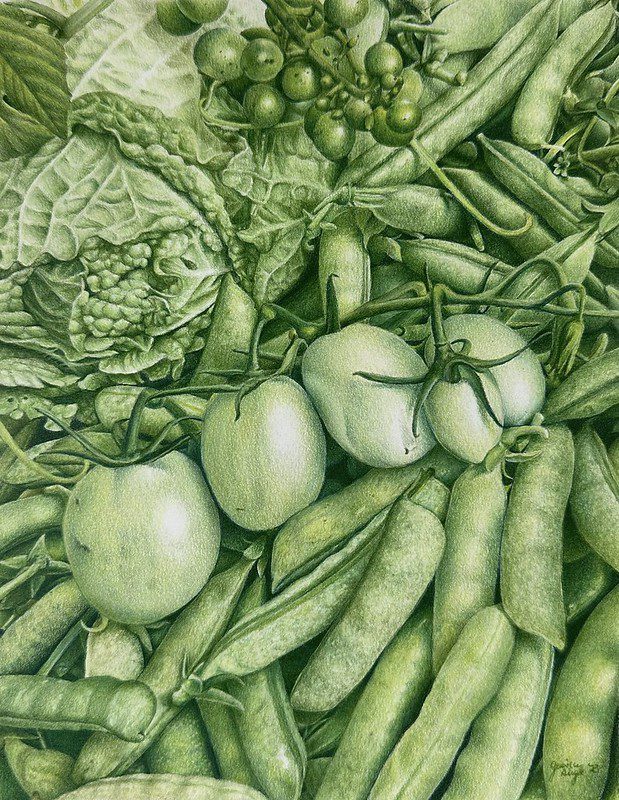 BEGINNER HONORABLE MENTIONS
THE CONTEST
MONOCHROMATIC COLORED PENCIL ART CHALLENGE
Use at least 80% colored pencils to create a new image all in the same color. For example, if you are choosing red, it can be multiple shades of red, you could even use pinks, but it must have a single-color theme.
The artwork must be created just for this challenge and made after first announced on 02/28/23.
ENTER TO WIN
Open to current subscribers and families worldwide. 
Subscribe at www.coloredpencilmag.com/subscribe
Post your entry to our Flickr page.

———–
THE PRIZES
• Advanced: $500.00 eGift to Jerry's Artarama

• Intermediate: $400.00 eGift to Jerry's Artarama

• Beginner: $300.00 eGift to Jerry's Artarama

• Random: 120-piece Cezanne Premium Colored Pencil Tin Set ($119 value)
eGift cards are redeemable online only and are not transferable. Colored Pencil set ships to USA addresses only.

• Published in a future issue of COLORED PENCIL Magazine and your artwork displayed in the winners gallery online.
———–
SUBMITTING YOUR ENTRY ON FLICKR
Note that your screen may look different depending on the version and device on which you are viewing.

Step 1. CREATE AN ACCOUNT Make sure that you have a Flickr account. You will not be able to submit or view all images without doing this.

Step 2. UPLOAD
Click on the Cloud with Arrow, located on the top black bar (to the right next to the bell), to Upload an image to your Photostream.
Step 3. DESCRIPTION
Your description must include:
• Name
• Challenge Name
• Artwork Title
• Size
• Materials Used
• Category (Advanced, Intermediate, or Beginner – see details below for qualifications).
• We'd love to have you post a little background on your entry – why you chose it, how you felt about the challenge, tips, and anything you'd like to share. (optional)
Step 4. ADD TO GROUP
First, be sure that your image is set to VIEWING PRIVACY = PUBLIC.
Then select "Add to group" on the right side and Search CPM Art Challenge or Go to our group page www.flickr.com/groups/cpmchallenge or select "Add Photo" to the Photo Pool.

You are done! We will add a confirmation (star) with a thank you message right before judging begins.
———–
THE RULES
ELIGIBILITY
Open internationally to all active COLORED PENCIL Magazine subscribers, their spouses, and children (up to 18 years old).


Artwork must be created after 2/28/23, using your own or copyright-released reference to qualify with authority to give us permission to print your artwork.

Artwork must include name, challenge name, size, materials used, and category.

Artwork must be at least 80% colored pencil*. 20% can be any other medium. *Note: Our definition of colored pencil in its simplest form is 1) it must be a pencil and 2) it must be pigmented. This means we include pastel, ink, watercolor, wax, and oil-based pencils! This does NOT include chalks or sticks.

Limited to 3 original entries per subscription. No work-in-progress or crops are permitted as extras.

Posted work must be family-friendly – no nudity or vulgarity. Entries we deem in violation will be deleted at our discretion without notice.

Artwork must be uploaded and posted to our group page by the deadline listed (Midnight, Eastern Time).

Images must represent the actual artwork as much as possible. Photoshop usage must be limited to color corrections to match the original work and cannot be used for manipulations, clean-up, or modifications of your artwork. You cannot work directly on a photocopy or grayscale image! Line transfers (tracing onto your own paper), however, are acceptable. Any submissions in question will be required to show work-in-progress images to satisfy our judges.

If entry is brought into question, we may require more information about your artwork, including materials and methods used.

Winners are contacted via their submitted Flickr account through a private message. To claim your prize, winners have seven days to submit a non-watermarked, high-resolution (300 ppi) image along with the artist's name and email to where the prize is to be sent.

Random prize will be selected from qualifying entries and will be shipped to USA addresses only.

Prize-winning artists are eliminated from the random drawing. However, artists who are Honorable Mentions are still included in the random pool.

You can only win one time in the Beginner and Intermediate Categories before being bumped to the next level. You can only win in the Advanced Category once a year, but you may still enter for an Honorable Mention position.

Once you enter in a category, you cannot go back to a lower one.

By uploading your artwork to our Flickr page, you are agreeing to our terms of service below. We reserve the right to remove files from our page without prior notice.
———–
RESTRICTIONS & DEFINITIONS
Advanced Category (One or more of the following.)
You have –
• Made money from your artwork.
• Received high accolades, recognition, or awards for your colored pencil artwork.
• Instructed others. (In publications, blogs, videos, or art classes.)
• Won an Intermediate Challenge.
• An art degree or extensive art instruction.
Intermediate Category (One of more of the following.)
You have –
• At least 2 years of experience with colored pencils.
• Limited art instruction.
• Won a Beginner Challenge.
• Risen to this level.
Beginner Category (Not qualified for other categories.)
———–
THE JUDGE
Judging will be done by COLORED PENCIL Magazine staff.
View winners at www.coloredpencilmag.com/challenge
——————————
TERMS OF SERVICE
Limited Use Copyright Release & Agreement
By submitting your art to the COLORED PENCIL Magazine Art Challenge and uploading it to our Flickr page, you are acknowledging that you have read, understood, and accept the following terms and conditions.
RIGHTS ASSIGNMENT AND WARRANTY
You acknowledge that you are the copyright holder of the artwork submitted and agree to assign non-exclusive rights to the publisher for reproduction in COLORED PENCIL Magazine, related publications and for possible use in marketing material associated with this publication at the publisher's discretion. The artist warrants that all information supplied is current and accurate. Furthermore, the artist/author indemnifies the publisher against any claims from any party that may arise from the publication of images and materials submitted.
LIMITATION OF RIGHTS
Other than the assignment of the necessary rights, the publisher does not acquire nor assume responsibility for any other rights.
———–