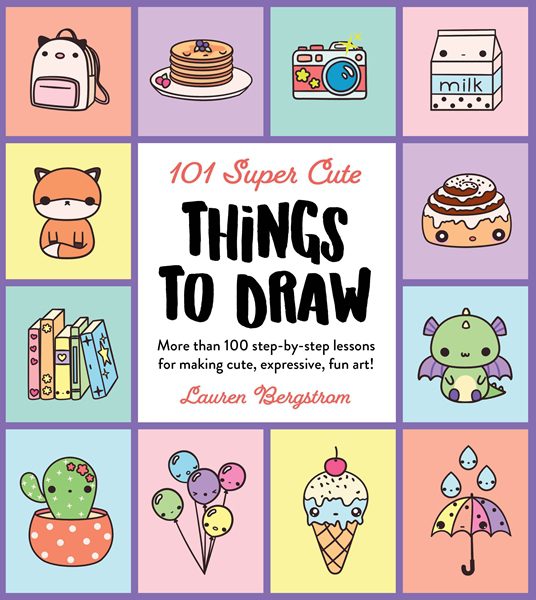 101 SUPER CUTE THINGS TO DRAW
More than 100 step-by-step lessons for making cute, expressive, fun art!
Format: Paperback, 112 Pages
Learn to draw tons of cute and quirky stuff with the 100+ step-by-step drawing projects in 101 Super Cute Things to Draw. 
Perfect for beginners, as well as young artists, with its simple illustrations and easy-to-follow drawing steps. For those who want to learn how to draw everything adorable and amusing, this book is for you! You'll learn to draw Grab your pencils, some paper, and start creating plenty of giggle-worthy drawings!
Retail Price: $19.99