SUBMISSIONS FOR 2022 is OPEN!
DEADLINE: December 1, 2021
Promote your art, and the art page you have worked so hard on, with your own Artist Nook in the COLORED PENCIL 2022 Look Book!
The goal of this annual directory is to help artists get exposure and connect with potential clients while they discover new artists to follow, befriend, and get inspiration from. Distributed FREE to thousands of artists via our website, app, and social media channels, as well as other sites such as Issuu.com, MagCloud, and more. Post and share the download link anywhere!
For your privacy and security, no direct contact information will be listed. We will only publish your name, submitted artwork, statement, and URL. Admirers can easily visit your link, with just a click, to learn more about you.
Display an Acknowledgement Star for your achievements with COLORED PENCIL Magazine.
= Official Featured Artist, 
= Award Winner,

= Contributor. Just fill out the request below to claim your stars. (See below for detailed qualifications.)
EASY AS 1,2 3! 1. Enter your information below. 2. Purchase your Nook. 3. Visit our  Look Book Gallery to see who's been newly added online. A free interactive digital book will be emailed to you, and a printed version you can purchase with NO markup! Available by January 1.
Be seen in Digital, Print, and Online now thru next year!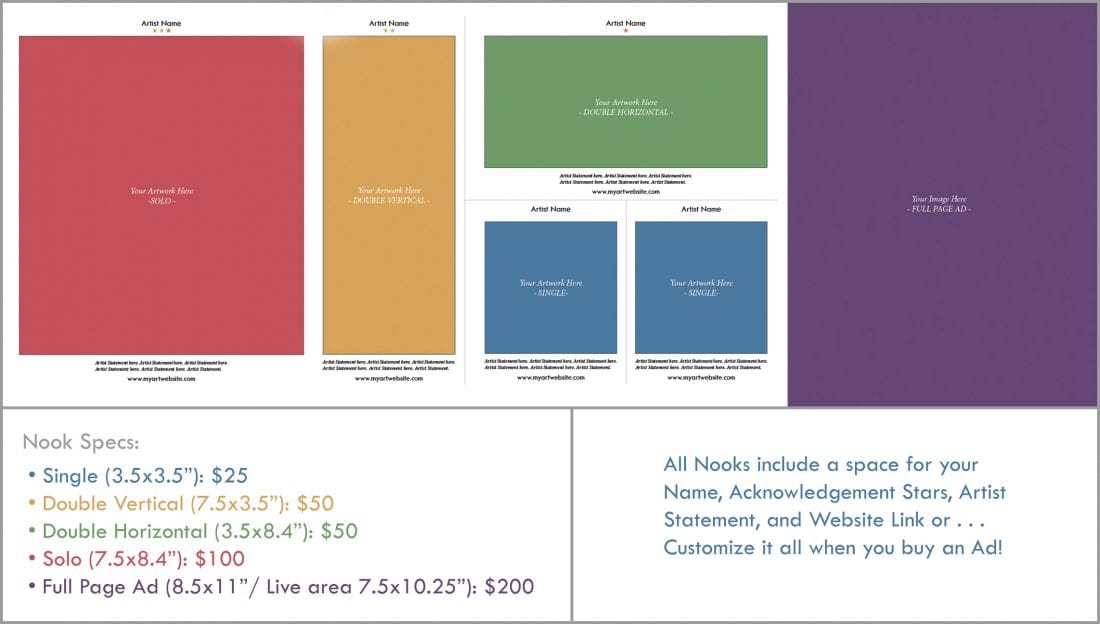 2022 Look Book Entry Form
By submitting this form, you are agreeing to the Copyright Release and Limited Use terms below.
————————
Limited Use Copyright Release & Agreement
READ TERMS
Terms and Conditions for Limited Use Copyright Release & Agreement
By submitting this form to us you are acknowledging that you have read, understood and accept the following terms and conditions.
I, the Artist or Author, am submitting content, as listed above, to COLORED PENCIL Magazine & Platte Productions LLC, hereafter referred to as 'Publisher', for consideration and/or for inclusion in the COLORED PENCIL 2022 Look Book and Online Gallery. I have read and understand that by submitting my image(s), associated content, and information that I agree to all of the following terms and conditions.
RIGHTS ASSIGNMENT AND WARRANTY
You acknowledge that you are the copyright holder of materials submitted and agree to assign non-exclusive rights to the publisher for reproduction in COLORED PENCIL 2022 Look Book and for possible use in marketing material associated with this publication at the publisher's discretion. The artist warrants that all information supplied is current and true. Furthermore, the artist/author indemnifies the Publisher against any claims from any party that may arise from the publication of images and materials submitted.
LIMITATION OF RIGHTS
Other than the assignment of the necessary rights to publish selected content and information as stated above, the Publisher does not acquire, nor assume responsibility for, any other rights. All rights belong to the artist that created the artwork.
– – AGREEMENT END – –