Please let us know if you can attend by June 1st.
We are registered at Target.
Send gifts/cards to 3746 Shady Grove Ln, Graham NC 27253
We will also be accepting any gifts during the reception.
Thank you so much for your generosity. We appreciate any gift that is given to us and
we can't tell you how helpful it is to us right now!

Date:
August 13th
Time:
4:00 pm

Location:
1601 New Sharon Church Rd
Hillsborough, NC 27278
Dress Code:
Come dressed in your Sunday best!
Upon arrival, you can park on either side of the gravel parking lot.
Please use the front entrance and follow the stairs up to the sanctuary.
You may sit on either the groom or bride's side.
Please be sure to silence and put away your cellphone. This is a device-free ceremony.
(Smoking and drinking is prohibited on church property)
It all started 5 years ago backstage at a banquet that our church was hosting.
I was a waitress and he was a performer.
We met when we were 14 and 15.
We were friends for a year before we started dating. Since then, it's been 4 amazing years together.
We've grown so much through our relationship and even through all of life's changes, the one thing that remains is us still standing side by side with Jesus as the light onto our path.
We share so many of the same interests and goals in life, and ultimately that's what drew us close. We are so excited for this next stage in our relationship and can't wait for all of you to be a part of it!
SOLON DAVIS
Currently working as a consultant on the Geek Squad at Best Buy. Tech guru, song writer and guitar player.
Working as an Editorial Assistant for COLORED PENCIL Magazine, enjoys riding horses and anything art related.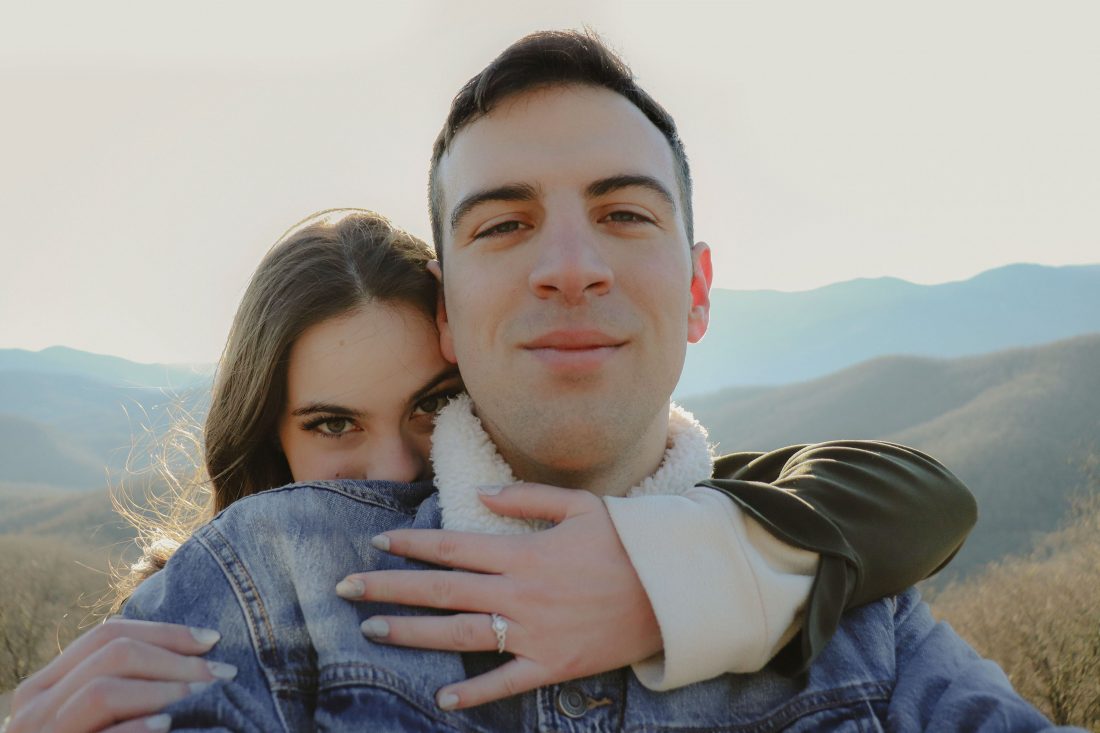 Solon took me to the mountains on the Blue Ridge Parkway (one of our favorite places) and planned a special day for us there – and at the top, he asked me to marry him!
It was so sweet and surreal. Definitley a day I won't forget!