Relax while you learn with our Grizaye Painting Kits. It's next best step in your colored pencil training, with amazing results! The underpainting lets you get right to work, so you can focus on your color selections and shading skills.
Create on high quality, thick Legion Stonehenge paper, that allows many colored pencil layers and complete coverage of the underpainting as you work.
SKIP THE PREP AND GET TO DRAWING!
Hone your colored pencil skills with professional results.

Testimonial
"I ordered the Rose Collection because I want to learn how to use watercolor pencils and OMS with regular colored pencils without having to go through the process of getting a line drawing ready to use. It was great having the underpainting all done for me as it saved a lot of time. The red rose I did with both OSM and watercolor pencils, the yellow using OMS only, and I am going to do the pink with watercolor pencils only. It is great practice for me, and I have learned quite a bit." – Kathy McDaniel
RETTY KITTY PAINTING KIT

ON SALE NOW!
Relax while you learn. Have fun creating this stunning piece, then cut to 8×10 to frame.
FALL PORTRAIT KIT

DOWNLOAD STEPS
Get tips and color suggestions.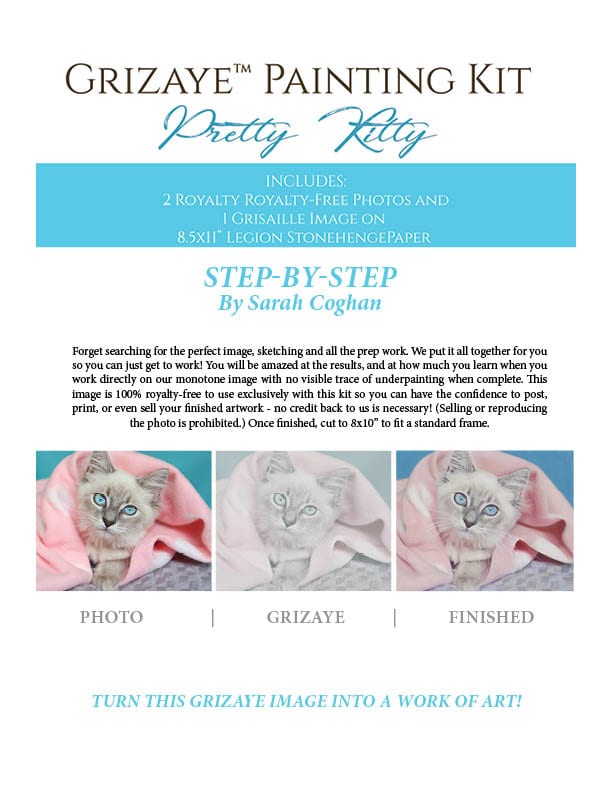 Pretty Kitty Steps + Color Chart
DOWNLOAD
Beautiful Berries
Color Chart
PRISMACOLOR PREMIER
FC POLYCHROMOS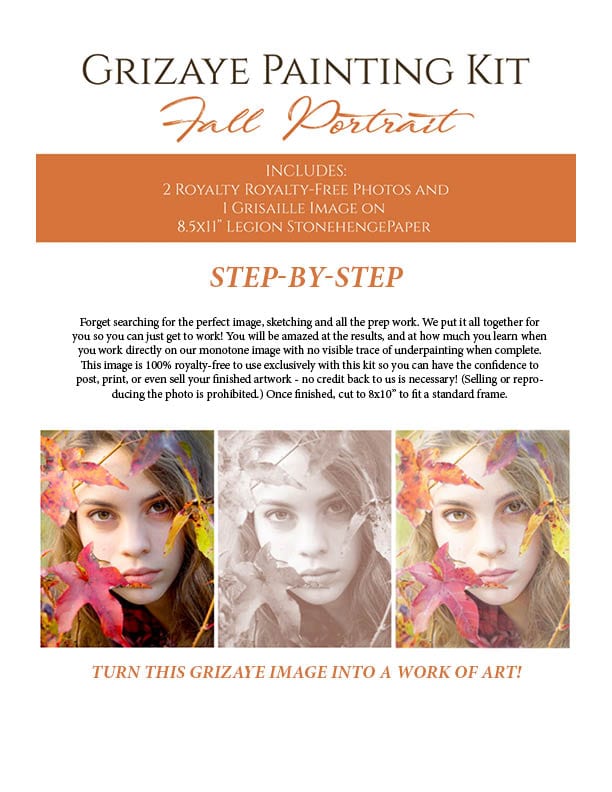 Fall Portrait Steps + Color Chart
DOWNLOAD
Single Strawberry Color Chart
PRISMACOLOR PREMIER
FC POLYCHROMOS
Single Strawberry Step-by-Step
DOWNLOAD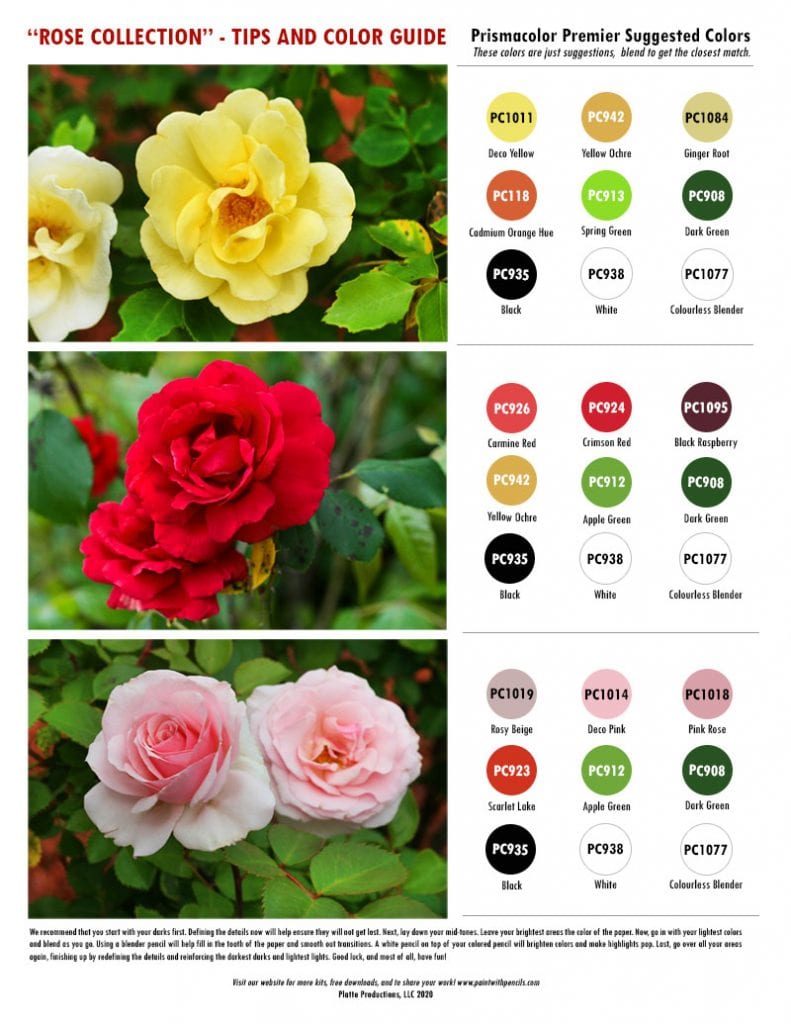 Rose Collection
Color Chart
PRISMACOLOR PREMIER
Be the first to know about new Grizaye Kits as they become available.
Share Your Art or Experience!