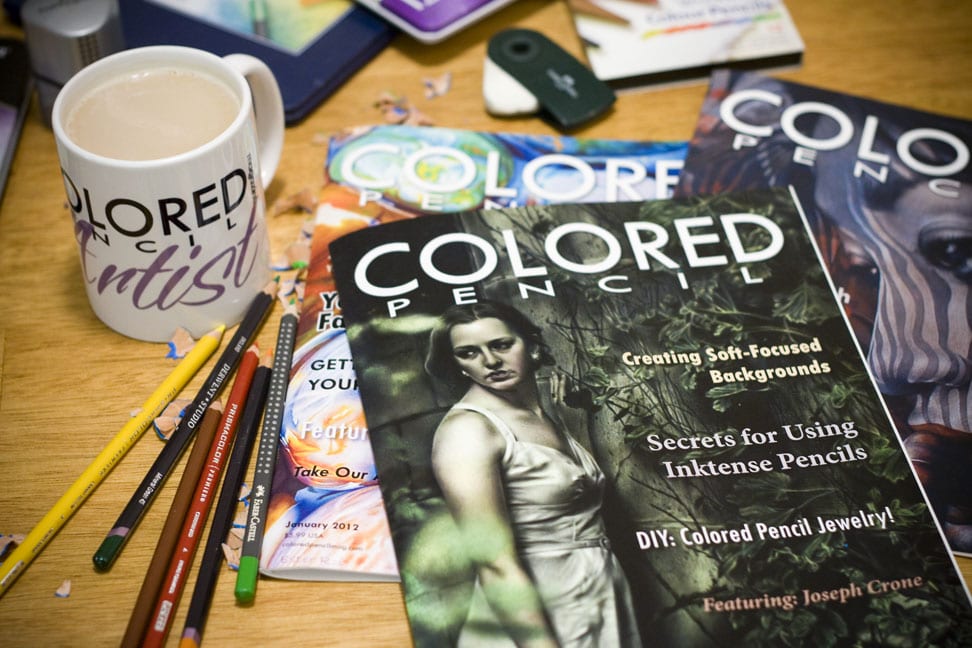 INSPIRATION FOR THE PASSIONATE COLORED PENCIL ARTIST!
MAILING ADDRESS:



COLORED PENCIL Magazine
P.O. Box 183

Efland, NC 27243
EMAIL:

Visit our FAQ section first!

• Change of Address/Email: contact@coloredpencilmag.com
We do we don't offer telephone support but our team will strive to respond
to your email within 24 hours, Monday through Friday 9am to 5pm EST
(closed on holidays)

————————————————
COLORED PENCIL Magazine
published its first issue January 2011. After just one year, we were amazed by the out pour of support from the art community waiting for such a publication. Now in our 6th year we are read by tens of thousands all over the world and are excited, not just for our growth, but for the growth this medium has seen in recent years. What we do is only possible with the support of our sponsors, readers, and brilliant contributors – thank you!
Want to contribute? View our Submission Guidelines here.